One Piece Film: Red is breaking records in Japan and soon it will be released worldwide. Some days ago many sources hinted at the release of One Piece Film Red in India and just a few hours ago PVR Cinemas surprised anime fans by officially confirming the release of One Piece Film Red in India in October 2022.
Today, PVR cinemas placed standees across multiple theatres in Mumbai. They also posted on their Instagram story that they have a surprise for anime fans with some sneak peek. And the surprise was the standees revealing that One Piece Film Red will release in India in October 2022.
The 'One Piece Film: Red' will release in Sub and dub, exact release date will be revealed in the near future.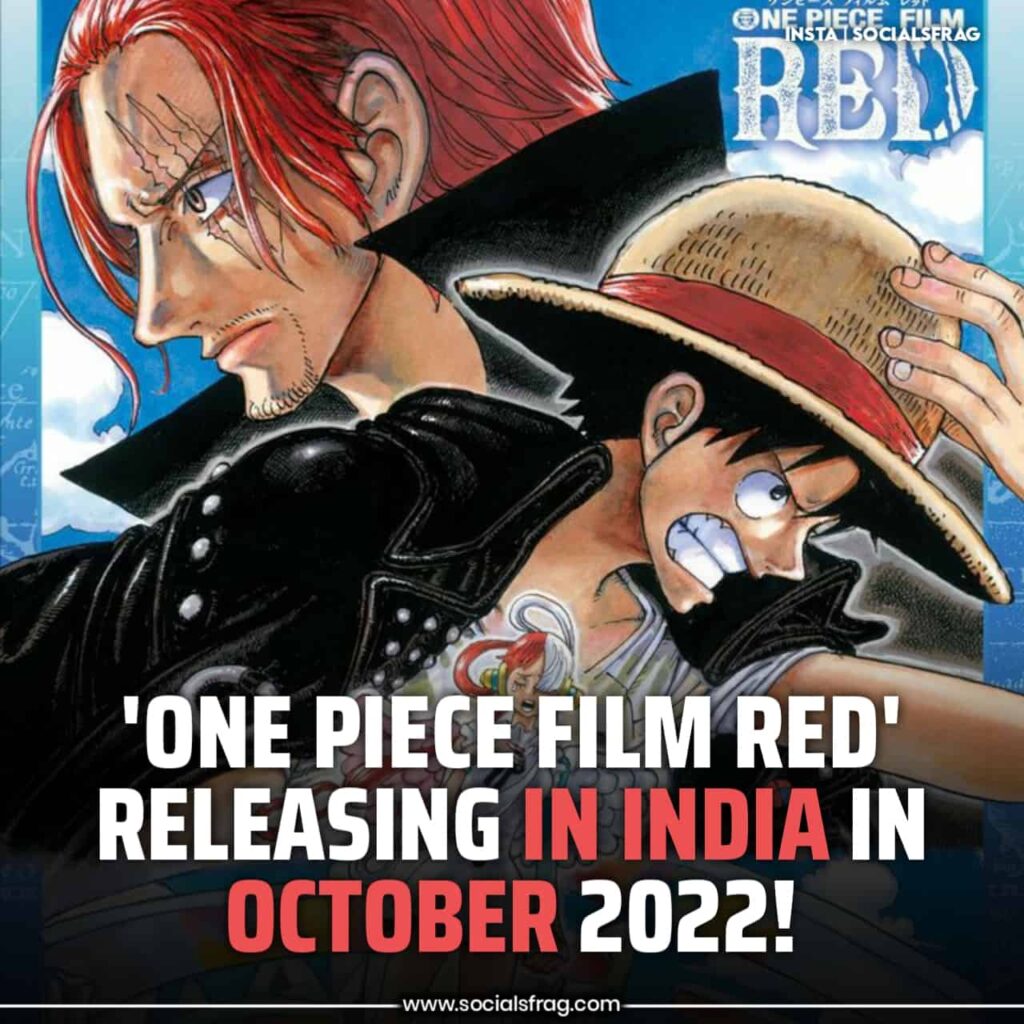 One Piece anime has a very huge fanbase or may be the biggest anime fan base. The latest movie from from One Piece franchise, One Piece Film: Red was released in Japan few days ago and it broke the record of Jujutsu Kaisen 0 by making the Second Highest Opening Weekend Box Office Revenue in Japan behind Demon Slayer Mugen Train.
The movie grossed over 2 Million USD in its opening day in Japan. The Estimated 6 Days Box Office of OP Film Red is 4.407 Billion Yen! It already surpassed Shin Ultraman, and now ranked 4th as the Highest Grossing Film in Japan in 2022.
We won't be lying if we say 2022 is the best freakin year for anime fans in India. We are not only getting hindi dubbed anime in TV but also getting popular anime movies in our nearby theaters.
Are you excited for One Piece Film Red in India? Comment down & let us know your thoughts. You can also follow us on Instagram for more updates.