Fall 2022 is full of anime releases and not just the release of new anime, but we are getting so many anticipated anime series along with many visually stunning anime movies. "Break of Dawn" is one of those anime movies with splendid visual that is releasing this year October 21, 2022 in Japan and shockingly, this movie will reportedly release in India in Hindi Dub.
Thanks to the people working behind the scenes to bring Hindi dubs of anime movies in theaters of India, we now know that "Break of Dawn" will most likely release on big screens in languages, including Hindi dub.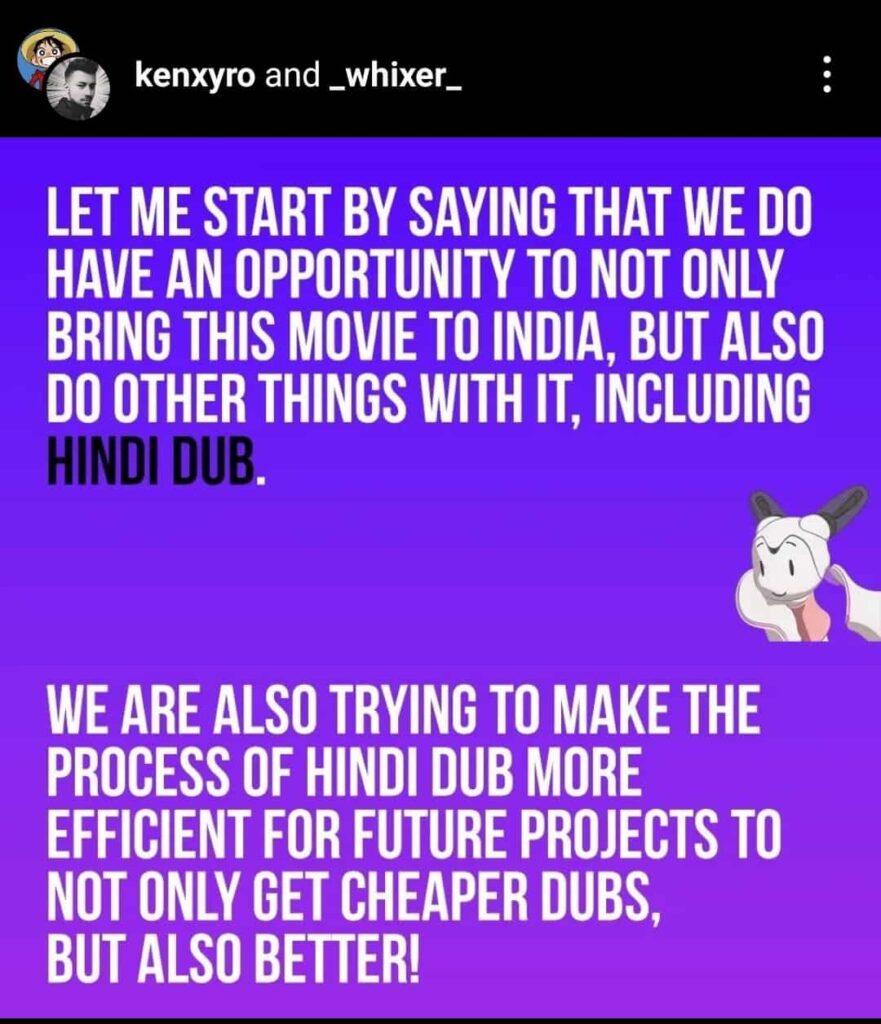 Last week Kenxyro started collecting data on whether Indian anime fans want to see "Break of Dawn" (Bokura no Yoake) in theaters or not. And the response was positive with around 65% saying that they would love to watch this movie in cinemas.
Now, they have an opportunity to not only bring this movie to India but also make Hindi dub for it. This movie is perfect to test the Indian anime fans as this is a standalone movie and does not require watching any series or episode. The stunning animation quality of this movie speaks for itself and if you are a fan of Makoto Shinikai movies, then you will definitely love this movie.
The efforts behind making the release of DBS: Super Hero in India possible were also theirs (Shomil, Kenxyro, Whixer, Chronicles, etc). So, we can trust on them to bring "Break of Dawn" to India in Hindi Dub.
All they need now is the support from Indian anime fans for this movie to make it a successful one and it is possible considering how good the movie is.
Well, are you excited about this movie? Let us know in the comment box below.
Source: Kenxyro