Blue Lock anime release was already confirmed on their official website last year and since then there were no update from their side until today. On January 19, the official Twitter account of Blue Lock posted a new trailer that Focuses on the character.
In the character Promotional Video "Kiyosei Ichihen" shed tears saying "I wanted to win …" and a scene where he said "I'm coming to change my life" with a devilish expression. Fans on Twitter are appreciating the anime and characters of Blue Lock. Eight Bit Animation Studio is the incharge of animation department. Which is also responsible for the development of 'The Time I Got Reincarnated as a Slime' anime.
Blue Lock anime release date is announced for 2022. Based on soccer animation depicting 300 strikers gathered to win the World Cup. The famous football manga series, Blue Lock has been leading the sport manga for a while. Now it is time for the famous series to dominate the sport anime franchise.
The manga has exceeded 6 million copies in total and also won the Best Shōnen Manga award in Kodansha 's 45th annual Manga Awards last year. Active Soccer Players are also supporting the sucess of Blue Lock.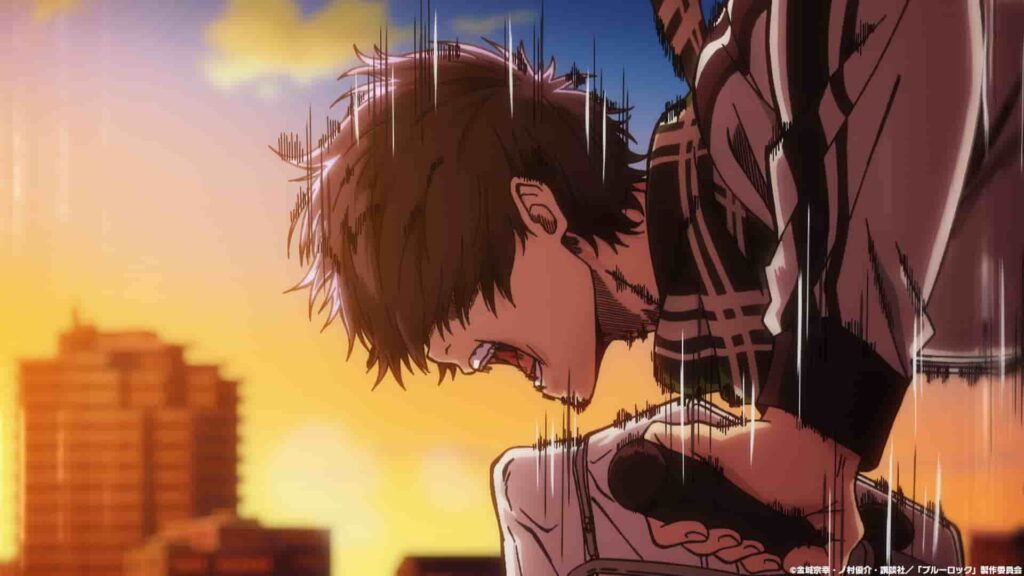 We post daily latest Anime & Manga news and reviews here and on our Instagram. So you can follow us on Instagram and don't forget to share this article with your friends.