One Piece franchise just dropped one of the most anticipated episode of all times and they didn't miss! The episode 1071 of One Piece featured Luffy's Gear 5 and showed him going all out on Kaido which apparently broke the internet for many viewers.
It is safe to say that One Piece dropped one of the best anime episode of 2023. Such a phenomenal episode in all aspects, perfectly adapting and capturing the vibes and atmosphere of the greatest power up.
Truly a special day to be an One Piece fan ! Luffy reached its peak, One Piece reached its peak.
Did Luffy's Gear 5 Broke The Internet?
Luffy's Gear 5 did broke the internet but it was limited to few regions. While many were watching the episode 1071 of One Piece without any server issue, some were having server crashed issue in Crunchyroll and even in few pirated anime websites.
Honestly, I was watching it too and I didn't have any problem or server issue. The crash was limited to few regions and majority of viewers didn't face any server breake during the airing of episode.
Here, someone even recorded the clips of Luffy's Gear 5 episode during the airing from Crunchyroll and Aniwatch (zoro.to) and as we can see the servers are just fine.
In conclusion, Luffy's Gear 5 did break the internet! We did the research and Crunchyroll outrage reports were spiking before & during the airing of One Piece Episode 1071. Not just crunchyroll, many other anime websites were also down.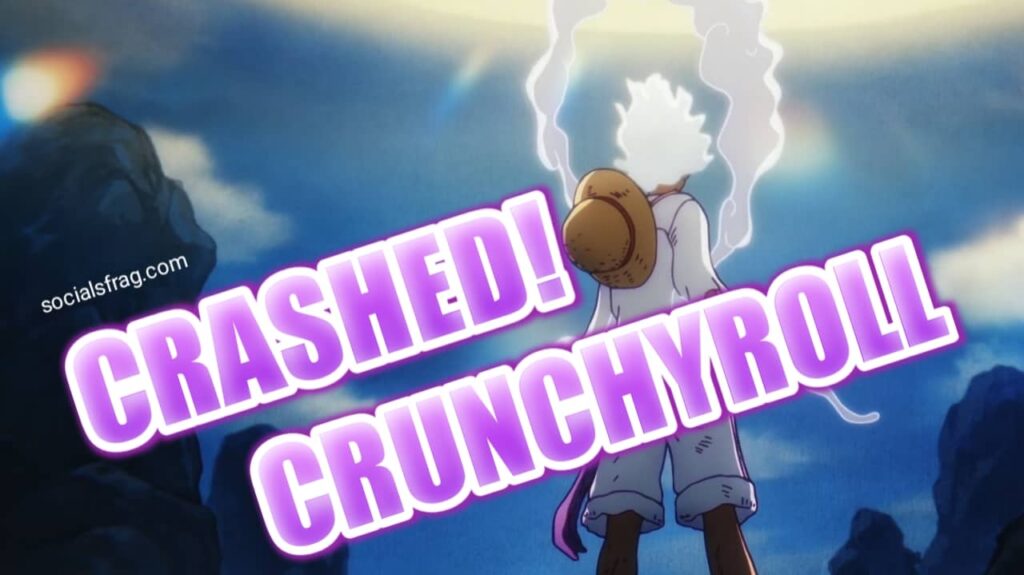 The animators really outdid themselves with the whole gear 5 sequence. During the episod, the "Special Announcement" was also made, which is the Re-screening of One Piece Film Red (4K) in October 20, 2023.
What are your thoughts on Luffy's Gear 5? Comment down and let us know what do you think! We post daily anime & manga news articles, so make sure to follow us on Instagram. You can also check out our anime news page for latest updates.