One of the most anticipating anime of the year, Spy x Family is returning this October with its second cour (part two) of first season. The excitement among fans has increased even more as series officials just revealed new visual for Spy x Family part 2 along with a small character introduction video.
Just In: The official Twitter account of Spy x Family anime tweeted that the Forgers are returning this October 1st. Moreover, the tweeted revealed a new key visual for Spy x Family part 2 featuring the characters.
Additional, the YouTube channel of TOHO Animation also posted the character introduction video which is of 29 seconds.
Here is the Key Visual & character Introduction video: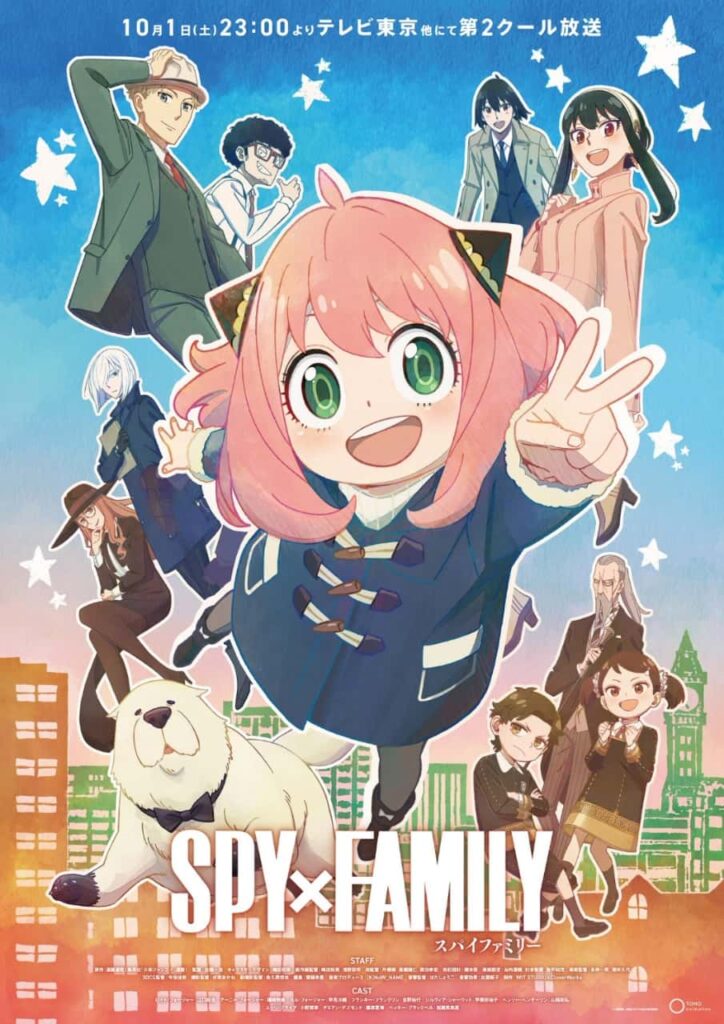 With the end of Spy x Family anime part 1, the makers of series revealed anime part 2 trailer along with the release date i.e. October.
The month of October is full of most popular anime releases. Many fan favourite anime are releasing in October, which makes the fall of 2022 memorable for fans.
Are you looking forward for the release of Spy x Family anime part 2? Feel free to comment down and let us know what do you think, also don't forget to share this article with your friends.
We post daily anime & manga news articles, so make sure to follow us on Instagram. You can also check out our anime news page for latest updates.