Anime industry is currently leading the Japanese box-office and also keeps on breaking multiple records with the release of new anime movies. We have gathered all the revenue data and made a list of the top 10 highest-grossing anime movies of all time in Japan.
Top 10 Highest-Grossing Anime Films Of All Time In Japan
These are the anime movies that grossed record breaking revenue and current leading the Highest-Grossing list.
Demon slayer: Mugen Train (¥40.32 Billion)
Spirited Away (¥31.68 Billion)
Your Name (¥25.03 Billion)
Princess Mononoke (¥20.18 Billion)
Howl's Moving Castle (¥19.60 Billion)
Ponyo (¥15.50 Billion)
Weathering With you (¥14.19 Billion)
The Wind Rises (¥12.02 Billion)
Evangelion: 3.0+1.0 Thrice Upon a Time (¥10.23 Billion)
Jujutsu Kaisen 0 (¥9.37 Billion)
These are revenue in Billion Yen earned by movies. We will keep updating this every month so that the data can be accurate.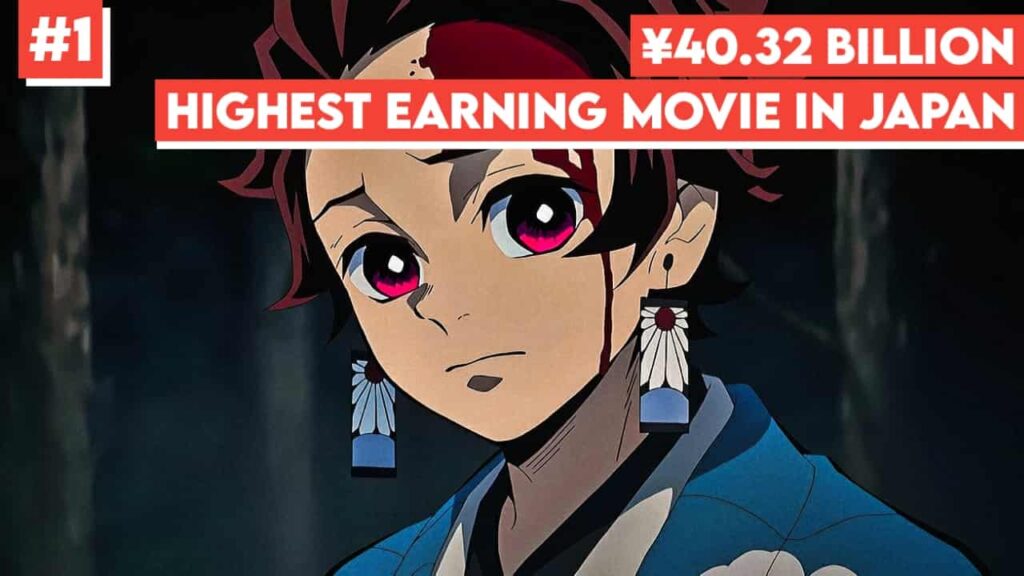 Japan is always been the center of anime and manga industry and it's a dream of every Otaku (Anime/manga fans outside Japan) to once visit Japan. The main reason is Japanese culture, their language and the architectures. Majority of slife of slife anime are highly influenced by Japanese culture and their way of living.
Because of heavy growth of anime industry, many platform like Netflix, Disney+ are expanding their categories by making their own anime. Anime fans really don't like this idea but we can only wait and see what they have for us in the plate.
Which anime series are you currently watching and what's your favourite Highest-Grossing Anime Movies? Comment down and let us know! Also don't forget to share this article with your friends.