Yesterday was a great and joyful day for Japan as the match between Japan and Germany was held yesterday and Japan won the match by 2-1 score. What's more interesting about this match was the Blue Lock effect. The football team of Japan was wearing same Jersey as Blue Lock anime/manga characters but the jersey was not designed by the author.
Some misinformation is spreading around that Japan's World Cup kit is designed by Blue Lock mangaka while that's not the case. Taking part in a promotional campaign and designing the jersey are two completely different things.
As you can see in the above video, Adidas designed the jersey for the World Cup 2022 with the theme "Origami" and offered Kodansha to make an illustration in collaboration with Giant Killing and Blue Lock.
The mangaka of Blue Lock just released illustrations such as these: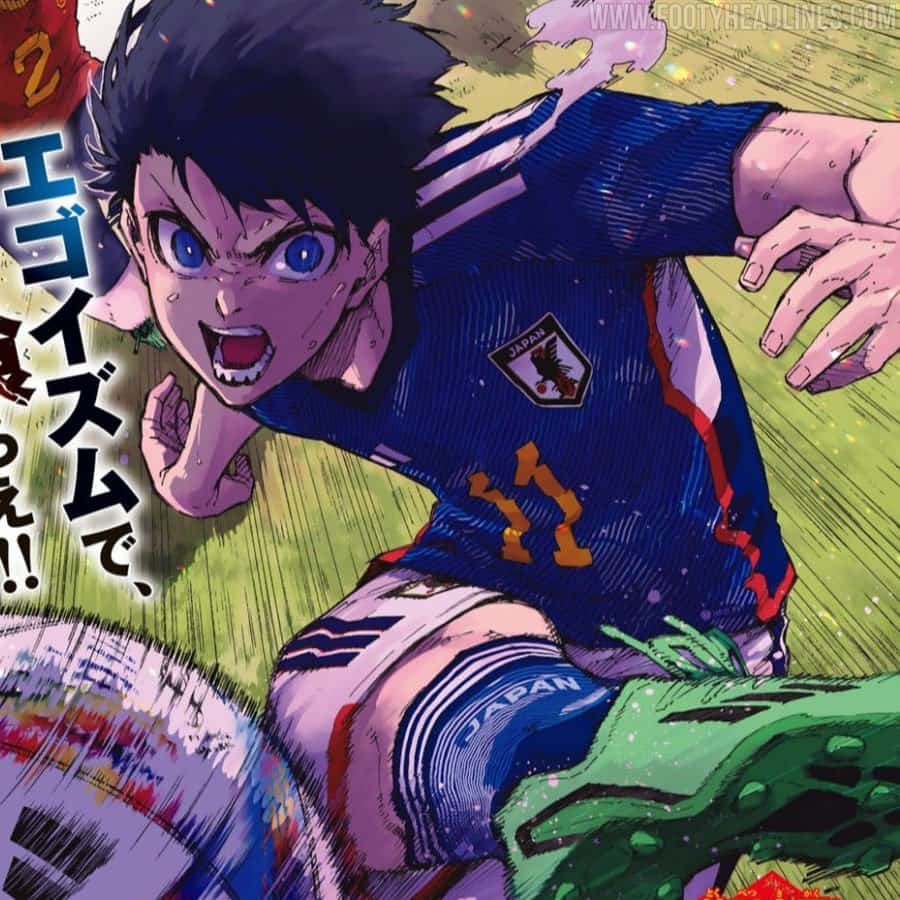 It is still a W for Blue Lock fans and Japan Football team. The boost this victory gave to Blue Lock manga and anime will soon reflect in numbers.
Feel free to comment down and let us know what do you think about the win of Japan. Also don't forget to share this article with your friends.
We post daily anime & manga news articles, so make sure to follow us on Instagram. You can also check out our anime news page for latest updates.