When it comes to the animation of show Mappa sure is dominating the scene, but the amount of efforts and hardwork behind the scenes are just insane. Recently, the episode director of Attack on Titan tweeted that he went home for the first time in 3 days.
Attack on Titan final season part 2 is currently airing every Sunday on major anime streaming platforms. All the fans are enjoying the show and praising it for its wonderful animation.
While Attack on Titan till season 3 animation was in the hands of WIT, Mappa animated the final season 4. The reason being was that, the creators wanted the anime to escalate even further. They were told by dozens of studios that they emphatically could not accept it. The only studio that said they would consider the animation was Mappa. The producers were in agreement, so the production shifted to MAPPA.
It's crazy how hands behind the significant animation of Attack on Titan are putting their all that it's making them to keep working 24×7 without going home for more than 3 days. Recently a tweet came from the director of Attack on Titan. It says that he went home for the first time after 3 days! He removed the tweet and it's not there anymore.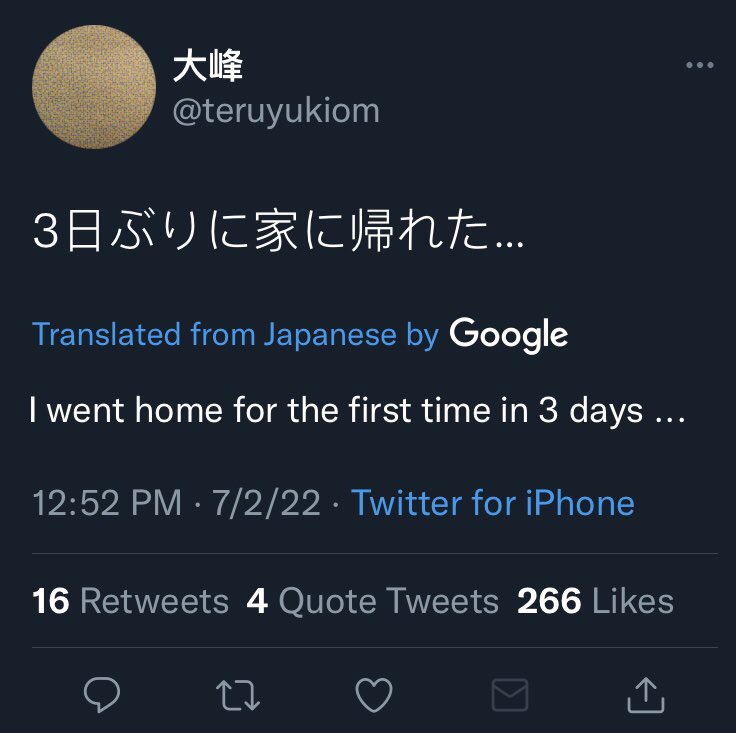 In the reply to this tweet, fans are telling him to take rest and appreciating his hard work. Because work is important but the person is more important than the work.
The fact that they are not the only animation studio with conditions like this. There are many out there and we can just tell them to take rest. We don't know the efforts they are putting out to deliver the amazing animation, so instead of criticising we can praise them for their hard work.