Anime industry is growing rapidly and it's pretty common for Japan to make statue of famous anime characters. Previously we have seen statues of Attack on Titan characters and huge statue of Zoro from One Piece. Now Tokyo Revengers did it and a giant golden statue of Mikey appeared in Tokyo Revengers Exhibition in Japan.
In Tokyo Revengers Exhibition event a prayer ceremony was held in front of the golden Mikey statue to pray for the success and safety of the event.
The Tokyo Revengers Exhibition will take place at Tokyo's Ikebukuro Sunshine City Mall from Jan 29 to Feb 14, 2022, and in Osaka's Nanko ATC Gallery from March 19 to 27, 2022.
In the exhibition there will be many commercial goods for sale. Also duplicate original drawings and acrylic stands using event visuals, goods using cuts from the original work will be on display.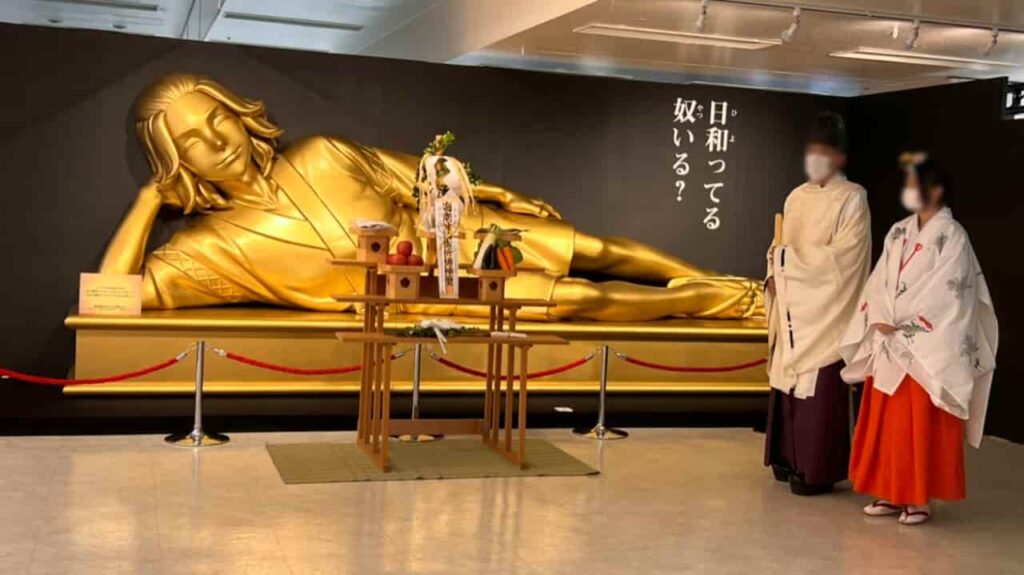 Tokyo Revengers is more than well-received in Japan. It has been serialized in Weekly Shonen Magazine since 2017 and has sold over 40 million copies so far.
We post daily latest Anime & Manga news and reviews here and also on our Instagram. So you can follow us on Instagram and also don't forget to share this article with your friends.