We won't be lying if we say anime industry is taking over the overall entertainment genre. Whenever we see a release of anticipated anime movie, it's always there dominating the box-office chart. There are soo many anime movies that are still leading the chart of highest earning movies of all time in Japan.
Past few years have been really great and profitable for anime franchise. The market value of the Japanese anime industry has recorded a 13.03% year-on-year increase to 2.7 trillion yen (around $20.6 billion) in 2022! Considering the profit and growth of anime over time, this was expected.
So, looking at this great growth we have made the list of "Top 10 highest grossing (earning) anime movies of all time in Japan". The data is backed up by a Japanese film news website Movie Collection list. So with no further ado, let's get straight into it.
10. Suzume No Tojimari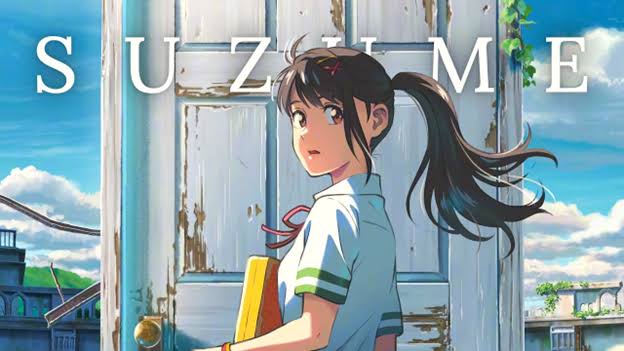 Release Date: 2022/11/11
Earnings: 12.13 Billion yen
"Suzume" aka Suzume No Tojimari is Makoto Shinkai's new work and there is still time for its worldwide release. Fans love the movies by Makoto Shinkai because of the pure vibe and immersive visuals he makes.
The plot of this movie is about Seventeen-year-old girl, Suzume. Who discovers a mysterious door in the mountains, and soon other doors begin appearing across Japan. As the doors open, they release disasters and destruction, and it's up to Suzume to close them again.
9. Jujutsu Kaisen 0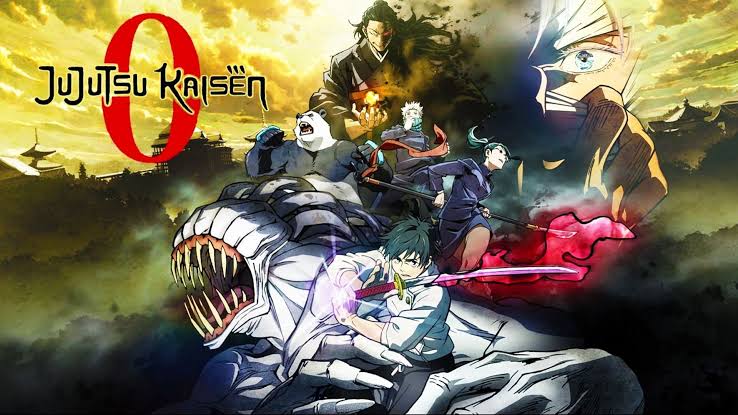 Release Date: 2021/12/24
Earnings: 13.8 Billion yen
One of the best works from Studio Mappa, Jujutsu Kaisen has been the hot topic during its airing months. The latest movie from the franchise, Jujutsu Kaisen 0 accumulated good amount by selling high tickets during its run.
The story of JJK 0 centers around Yuta Okkotsu. Who gains control of an extremely powerful, cursed spirit and gets enrolled in the Tokyo Prefectural Jujutsu High School by sorcerers to help him control his power and keep an eye on him.
8. Weathering With You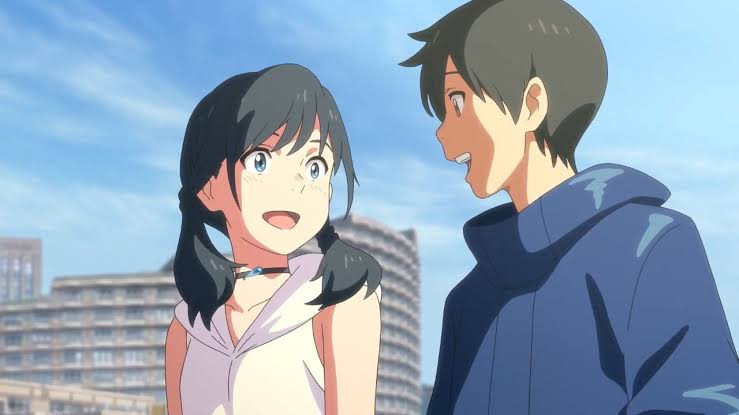 Release Date: 2019/07/19
Earnings: 14.23 Billion Yen
One of the previous works of Makoto Shinkai, Weathering With You comes with great animation and great story. It is one of those movies which gets recommended to watch every time.
It depicts a high school boy who runs away from his rural home to Tokyo and befriends an orphan girl who has the ability to control the weather.
7. Ponyo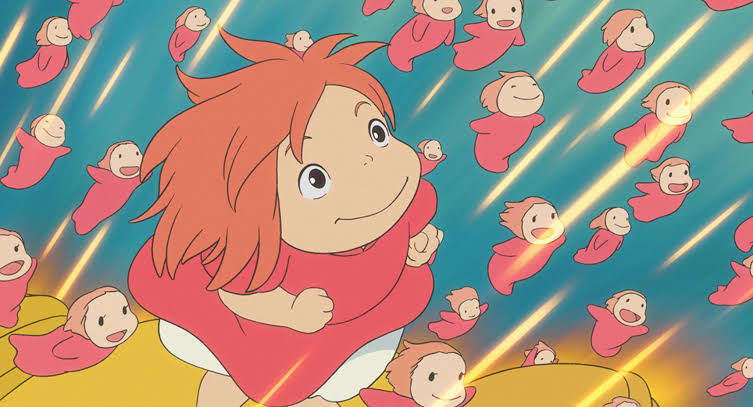 Release Date: 2008/07/19
Earnings: 15.5 Billion Yen
Studio Ghibili is famous for producing anime with a unique animation and its like giving them life. Ponyo is an animated fantasy film written and directed by Hayao Miyazaki, animated by Studio Ghibl.
The story is of a young girl fish who goes against her father's wishes and beliefs about the human world to live with the boy she loves.
6. One Piece Film Red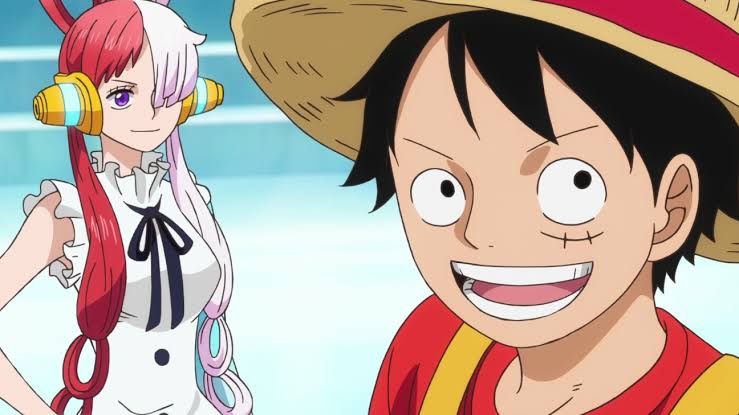 Release Date: 2022/08/06
Earnings: 19.06 Billion yen
One Piece is famous for its long series that just keeps ongoing. One Piece Film: Red is the 15th One Piece movie and its author, Eiichiro Oda, served as a general producer and supervisor for the film.
The story centers on Uta, the world's greatest diva. She holds her first ever live concert and reveals herself to the public. The Straw Hats, pirates, Marines and fans from across the world gather to enjoy Uta's voice. However, the event begins with the shocking revelation that Uta is the daughter of Shanks.
5. Howl's Moving Castle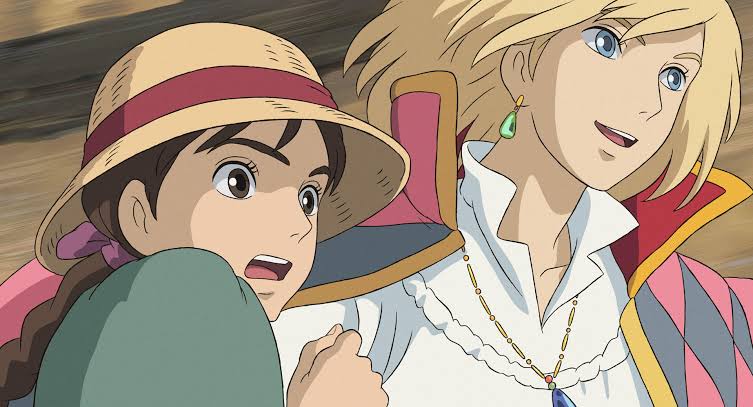 Release Date: 2004/11/20
Earnings: 19.6 Billion yen
Another great work from Studio Ghibili, Howl's Moving Castle is a Japanese animated fantasy film written and directed by Hayao Miyazaki.
Sophie has an uneventful life at her late father's hat shop, but all that changes when she befriends wizard Howl, who lives in a magical flying castle. However, the evil Witch of Waste takes issue with their budding relationship and casts a spell on young Sophie, which ages her prematurely. Now Howl must use all his magical talents to battle the jealous hag and return Sophie to her former youth and beauty.
4. Princess Mononoke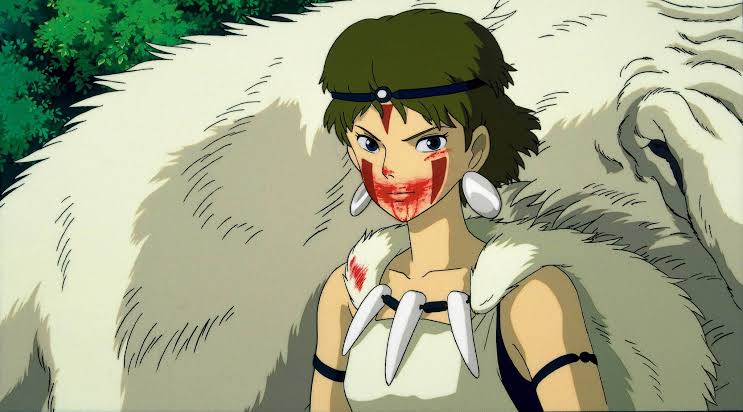 Release Date: 1997/07/12
Earnings: 20.18 Billion Yen
Princess Mononoke is a Japanese animated epic historical fantasy film written and directed by Hayao Miyazaki and animated by Studio Ghibli.
In the 14th century, the harmony that humans, animals and gods have enjoyed begins to crumble. The protagonist, young Ashitaka seeks a cure from the deer-like god Shishigami. In his travels, he sees humans ravaging the earth, bringing down the wrath of wolf god Moro and his human companion Princess Mononoke. His attempts to broker peace between her and the humans brings only conflict.
3. Your Name
Release Date: 2016/08/26
Earnings: 25.17 Billion yen
Your Name offers a pleasing and immersive experience with its story and visuals. The movie is directed by Makoto Shinkai and the presence of his name is enough to tell us how good this movie is.
The plot is about two teenagers who share a profound, magical connection upon discovering they are swapping bodies. Things manage to become even more complicated when the boy and girl decide to meet in person.
2. Spirited Away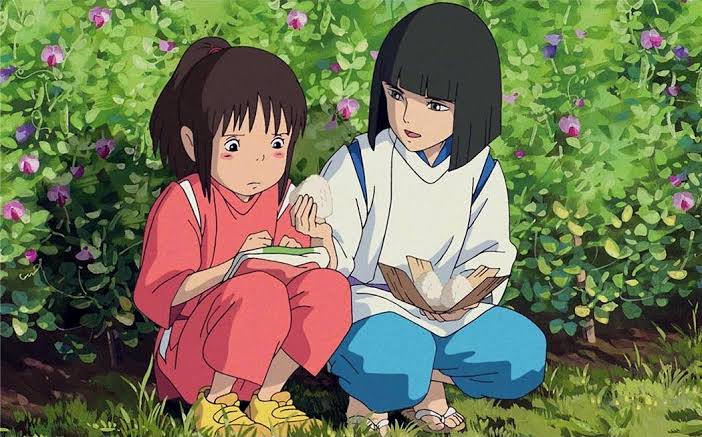 Release Date: 2001/07/20
Earnings: 31.68 Billion Yen
Spirited Away released back in 2001 and was dominating the list of highest earning anime movies of all time in Japan until Demon Slayer movie screened in 2020. Spirited Away is a Japanese animated fantasy film animated by Studio Ghibli, making it the fourth movie produced by Ghibli on this list.
It tells the story about Ten-year-old girl, Chihiro. She and her parents end up at an abandoned amusement park inhabited by supernatural beings. Soon, she learns that she must work to free her parents who have been turned into pigs.
1. Demon Slayer: Mugen Train
Release Date: 2020/10/16
Earnings: 40.43 Billion Yen
Coming to the first one on this list of top 10 highest earning anime movies, Demon Slayer: Mugen Train movie based on the "Mugen Train" arc and animated by Ufotable Studio. It is not just dominating this list but also dominating the all time highest grossing movie in Japan.
Set after the events of the first season, Tanjiro Kamado, Zenitsu Agatsuma, Inosuke Hashibira, and Nezuko Kamado board the Infinity Train to assist the Flame Hashira Kyojuro Rengoku in eliminating Enmu, the Lower Rank One who has infiltrated the train, while defending the 200 onboard passengers.
---
That was all in this list of Top 10 Highest Earning Anime movies of all time. Which one is your favorite? Comment down and let us know, also don't forget to share this article with your friends.
We post daily anime & manga news articles. For more fast updates, you can follow us on Instagram.