Blue Lock anime season 1 is back again with its second cour and fans are excited to see the trio of Meguru Bachira, Yoichi Isagi and Seishiro Nagi advancing to the second selection round's third stage, a three-on-three battle.
The Second Selection Of Blue Lock Explained:
Jinpachi Ego explained this clearly but I'll repeat his words for you to properly understand the way second Selection works in Blue Lock.
In the third stage, the formed three-men team will have a mini battle game. Blue Lock's AI man will be the goalie for both teams and the first time to score five goals would win. After that, the winning team will get to select a player from losing team and become a four-men team.
Each time they adavance to the next stage, they add a new member. Once they create a five-men time and advance to the fifth stage they will clear the second selection. However, the losing team that had their teammates stolen should go back to the previous stage. Whoever loses there becomes a two-men team and then when a team loses a two-on-two battle, the player who remains unchosen at the end will be forced to leave.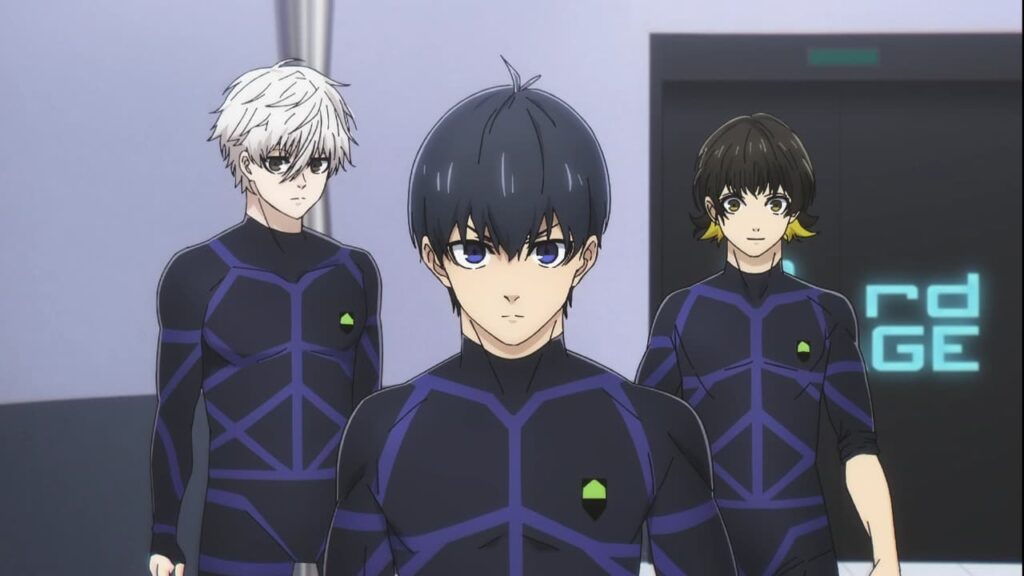 For now the trio of Isagi, Bachira and Nagi are battling again three-men team of Roshi Tokimitsu, Jubei Aaya and Rin Itoshi. Isagi has made his mind to get Rin on his team and is fully confident to do so.
---
Isagi continues his journey to become the best striker in the world but will Isagi accomplish his goals? Feel free to comment down and let us know what do you think, also don't forget to share this article with your friends.
We post daily anime & manga news articles, so make sure to follow us on Instagram. You can also check out our anime news page for latest updates.